Linkedin Briefing
sxdecor
The Importance of Linkedin for Customer Acquisition
With the popularity of social media marketing continuing to rise, more and more foreign trade people choose to use LinkedIn to develop customers. LinkedIn has become a new channel for foreign trade to develop customers, but also a new outlet for foreign trade. According to the latest data, LinkedIn has 557 million users worldwide. How many potential target customers are there in this huge user base? How valuable should it be to have them as our linkedIn friends? We give some suggestions for reference.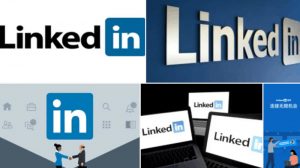 How to Use Linkedin to Efficiently Develop Customers?
1. Make your account as authentic as possible.
2. Package your personality as if you are an expert. From image to experience.
3. Add the system-pushed person early enough whose company type is similar with yours.
4. Pay close attention to your customer's online time.If the other country is sleeping time, your message would be not effective.
5. To interact with your customers.Everyone likes chicken soup.
6. According to this idea on update your 4 points of life photos, 3 points of distribution of photos (such as the factory progress unrelated to the product), 3 points of product publicity circle according to this idea.
7. You can send some of your industry, or relevant industry some electronic dry goods, so that customers are willing to accept, and can share your content, this is the best way.
8. LinkedIn posts have outbound traffic, priority Google will be included.